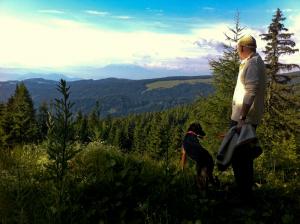 I spend quite a bit of time in Austria. Living in Singapore, it is a 12hour flight + 5hrs of driving to get to my in-law's house in the mountain.
Austria is about the most naturally beautiful country in the world. It is also very clean and is home to many artists.
No wonder. This land just inspires art. Here is where I first picked up the brush in 2005.